Traditional orthodontics are one of the most effective techniques to align teeth and avoid oral health troubles that can be caused by teeth that are out of alignment. Braces can help patients of all ages get their teeth, lips, and jaw in proper alignment to avoid tooth decay, chronic pain, periodontal disease, trouble chewing, speech problems, and more. Orthodontic treatment can also amend teeth that are crowded, protruding, or irregularly spaced, as well as cross bites, underbites, overbites, and jaw pain. While orthodontic braces are often associated with children and teens, orthodontic braces by our dentists at DentalWorks - Royal Oak in Royal Oak, MI can help patients of all ages get a healthier, more attractive smile.
Orthodontic braces for youths and adults are personalized based on the patient's needs and concerns. The length of treatment will depend on the severity of the case, but younger patients generally takes a shorter time and the patient will often prevent other mouth troubles. The metal braces are tiny brackets that are fixed to each tooth that are then threaded with wires that gently, but consistently push the teeth into their proper position. Patients should come back to DentalWorks - Royal Oak in Royal Oak, MI to have their orthodontic braces and teeth checked every month by our dentists at DentalWorks - Royal Oak until they are ready to be removed. While wearing braces, patients may find it difficult to brush and floss their teeth, but it is important to follow a regular home care regimen and keep the teeth strong and healthy during the orthodontic treatment.
After the orthodontics are removed, the patient will generally be provided with a retainer to wear that will prevent the teeth from shifting back to their previous position. A retainer can be bonded to the back of the teeth or made as a removable mouth piece depending on the patient's lifestyle and needs. Patients should continue a good home mouth care routine, including regular flossing and brushing, and visiting our dentists at DentalWorks - Royal Oak for professional cleanings and dental examinations.
Dental insurance usually covers some of the cost of orthodontic braces, but this varies based on the kind of treatment and the patient's insurance coverage. DentalWorks - Royal Oak in Royal Oak, MI will coordinate with every patient's insurance company to determine the benefits and out-of-pocket bill. DentalWorks - Royal Oak takes several types of payment and offers financing plans for our patients to make orthodontic braces affordable.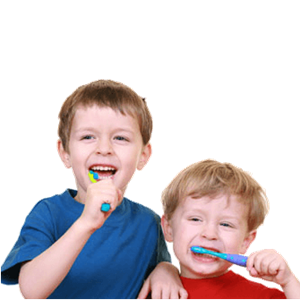 A beautiful, healthy smile begins with well-aligned teeth that ensure your teeth, lips, and jaw can work properly. No matter your age, talk to our dentists about your orthodontic options and discover small problems that may turn into bigger issues, like periodontal disease, headaches, jaw pain, tooth decay, and more without orthodontics. Thanks to all the recent advances and choices in metal braces, our dentists at DentalWorks - Royal Oak can help you have your most attractive smile.
Related Procedures