Mouth guards that are made-to-order by a dentist, like our dentists in Royal Oak, MI, can be used to defend the mouth while playing contact sports (i.e. hockey and football) or other sports that can involve injury (i.e. biking and skateboarding). In addition to shielding the teeth, jaw, and gums, using a mouth guards has also been proven to improve athletic performance by decreasing stress, which lessens the release of hormones that can constrain endurance, strength, and reaction time. Although store-bought mouth guards are cheaper, custom-made mouth guards from our dentists at DentalWorks - Royal Oak are crafted from better quality supplies, fit more securely, last longer, and provide more protection, which can prevent expensive dental treatments.
To make the mouth guard, our dentists take a collection of digital X-rays and physical impressions for the dental workshop where sophisticated technology and superior resources will be used to craft the patient's custom mouth guard. As soon as the mouth guard is returned to DentalWorks - Royal Oak in Royal Oak, MI, our dentists will fit the mouth guard for the patient's best fit and the most comfortable bite.
Our dentists will explain all mouth guard maintenance guidelines, particularly the ideal method to clean and carry the mouth guard. To confirm the wear and fit of the guard is fine-tuned when needed, the patient should bring their mouth guard to each of their scheduled appointments at DentalWorks - Royal Oak. With good use and care, a mouth guard can be kept as many as 5 - 8 years, but our dentists will examine the mouth guard frequently and help every patient determine when they need a new mouth guard.
A custom-made mouth guard is typically not covered by dental insurance plans, but DentalWorks - Royal Oak will determine each patient's benefits and out-of-pocket expenses. To help make custom-made mouth guards reasonably priced for our patients, DentalWorks - Royal Oak does accept several forms of payment and we also offer financing plans.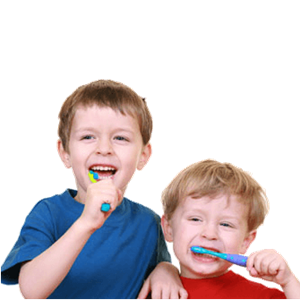 To help you avoid costly dental procedures, our dentists at DentalWorks - Royal Oak offer custom-made mouth guards for physical activities to help shield your jaw, teeth, and gums from injury and trauma. A custom-made mouth guard from DentalWorks - Royal Oak in Royal Oak, MI guards your dental health with a snug fit and a more natural feeling.
Related Procedures