A dental bridge closes in the gap between the teeth with a false tooth that is attached to a crown, which is placed over the next tooth. The fake tooth attaches to the crown with a pontic. Our dentists provide several options for bridges at DentalWorks - Royal Oak in Royal Oak, MI which include, a cantilever bridge that surrounds the connected crown; a Maryland bridge, also known as a resin-bonded bridge that connects the false tooth with extensions; or a crown that uses framework cemented to the surrounding natural teeth.
To prepare the teeth for the bridge, our dentists will file down the abutment tooth to make adequate room for the dental crown. Once the teeth are ready for the crown, digital X-rays will be made so that a full visual can be attained and these, along with the hard impressions will be sent to the lab where the permanent bridge is manufactured. Our dentists will fit the individual's teeth with temporary fixtures for protection until the final bridge is ready. When the bridge is ready, our dentists will attach the bridge and realign the fit for a natural look and comfort.
Professional bridges for the teeth can last for years as long as routine dental exams at DentalWorks - Royal Oak in Royal Oak, MI continue each year. It is also crucial that in addition to professional cleanings, patients focus incorporate a thorough at-home oral health regime. This includes, brushing twice a day and flossing, which will allow the dental work to last as long as possible.
Dental insurance generally takes care of a decent portion of the overall fee for professional bridges. The patient's coverage will depend on the insurance plan, but our insurance coordinators at DentalWorks - Royal Oak will confirm with your provider to understand as to what the patient may owe. Our office takes a variety of insurance plans. Patients without insurance may benefit from one of our billing programs.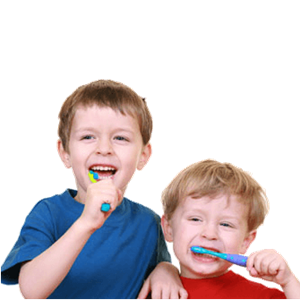 Unsightly spaces between teeth, as well as missing teeth can discourage you from having your best smile. Talk to our dentists at DentalWorks - Royal Oak about dental bridges so that those gaps can be filled in with pearly white teeth. Bridges not only improve a beautiful smile, they can strengthen your oral hygiene for a strong and healthy mouth.
Related Procedures