No matter how careful a person is about their dental health, discolorations on the dental enamel develop over time from food, drinks, and tobacco, which makes the teeth seem darker and older. For an improvement to their appearance and self-esteem, a lot of patients use Opalescence tooth whitening to efficiently remove stains from their enamel and brighten their teeth several shades. Opalescence offers several options to help every patient with their individual needs and goals. Patients can pick with help from our dentists between home Opalescence teeth whitening kits and professional whitening treatments at DentalWorks - Royal Oak in Royal Oak, MI. Every Opalescence whitening and bleaching system uses potassium nitrate and fluoride (PF) to strengthen the enamel while whitening for stronger, healthier teeth.
Depending on which system the patient chooses, our dentists will explain detailed directions to help every patient get their best results.
Opalescence PF: take-home whitening kit comes in different concentrations and three flavors that are used with refillable custom oral trays that should be worn for 30 minutes – 8 hours.
Opalescence Go: home whitening kit are pre-filled, disposable oral trays that come in a choice of three flavors and may be worn 15 – 90 minutes per day for 5 – 10 days.
Opalescence Boost: an in-office whitening treatment at DentalWorks - Royal Oak that uses 40% hydrogen peroxide whitening agent to erase discolorations without using lights or lasers in under one hour.
To help maintain the results, patients can ask our dentists about the best home oral care routine that may include Opalescence whitening toothpastes in addition to mouthwash and flossing. Our dentists will talk to each patient regarding food and drinks that should be avoided or what may be done to minimize stains to maintain their new, bright smile. Bi-annual cleanings at DentalWorks - Royal Oak by our dentists will also help remove deeper stains.
Similar to most aesthetic-related services, Opalescence teeth whitening is generally not paid for by dental insurance, however DentalWorks - Royal Oak provides financing and takes several kinds of payment. The patient'spersonal cost and financing plans may be discussed during the patient's consultation with our dentists.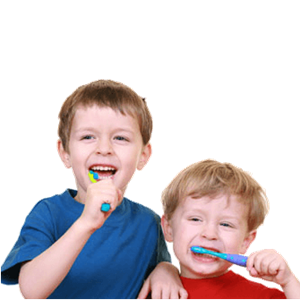 Increase your confidence with a bright, fabulous smile that makes you look more youthful through one of the Opalescence tooth whitening systems from DentalWorks - Royal Oak in Royal Oak, MI. Talk to our dentists to help you decide the best option for your lifestyle and budget and see what a improvement Opalescence can make by deleting stains and revitalizing your smile.
Related Procedures