About Dental Bonds and Contour
For some cosmetic issues, like discoloration and chipped teeth, dental bonding and contouring at DentalWorks - Royal Oak in Royal Oak, MI can provide a more vibrant and appealing smile. Dental bonding is one of the fastest cosmetic dental treatments at DentalWorks - Royal Oak by our dentists that places a liquid resin to seal decay and imperfections. The bonding material is colored to match the real teeth so it looks invisible. This cosmetic procedure can also be used to make the teeth look longer. This cosmetic enhancement closes in small spaces between the teeth, and recontours the edges for an even, natural appearance creating a high-quality smile.
Dental reshaping and bonding is performed in DentalWorks - Royal Oak's in-house treatment room and is usually pain-free so it does not require general anesthesia. To prepare the tooth and get it ready for long-term bonding, our dentists will roughen the top enamel of the tooth and paint on a conditioning gel. Before it is applied, the resin is made to match the patient's natural tooth color and then delicately painted onto the enamel. A special light is used to harden and set the resin until the substance completely covers the treated area. After this process, our dentists will smooth the surface of the tooth to make sure the bonded teeth are uniform. The natural teeth can also be buffed with dental instruments to take away sharp edges.
Patients at DentalWorks - Royal Oak may find that their freshly bonded and contoured teeth feel weird at first, but patients gradually get used to the way they feel. To maintain the tight fitting of dental bonding, our patients should schedule consistent dental check-ups with our dentists. Following your bonding treatment, patients need to avoid food and drink that can stain the teeth, as well as tobacco products and wear and tear on the teeth. With a proactive dental care approach, aesthetic dental bonding can last between 3 - 10 years before another bonding procedure is needed.
Bonding and contouring may be suggested to fix a broken tooth. But because this is a treatment that is cosmetic by nature, dental coverage may or may not cover the cost. If this treatment is recommended to fix the teeth, coverage may be applied. Our billing staff at DentalWorks - Royal Oak will call each patient's provider to confirm the out-of-pocket expenses. If benefits cannot be used, our dentists at DentalWorks - Royal Oak offer affordable financing options.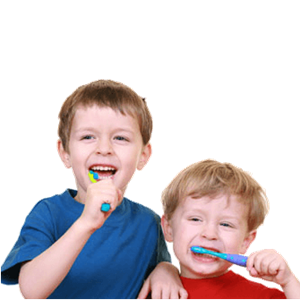 For a significant cosmetic enhancement, dental bonding at DentalWorks - Royal Oak in Royal Oak, MI can produce outstanding results in a single visit. This procedure corrects frayed and fragmented teeth for lasting results. A popular procedure among patients, dental bonding and contouring by our dentists can allow you to have the beautiful smile you have always wanted. Call DentalWorks - Royal Oak today and discover what dental bonding can do for you.
Related Procedures